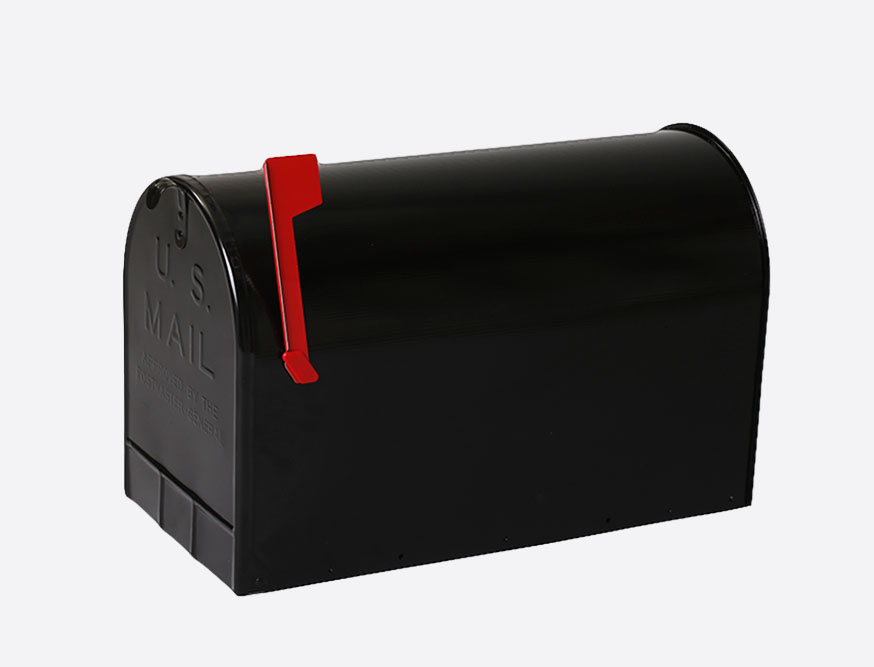 What you need to know….
Otto's Streetscape Solutions is the post and box supplier for our neighborhood.
Mailbox posts are plain 6×6 in Sterling Ridge and curly 4×4 in The Springs
Mailbox font is Murray Bold
Mailboxes are black metal

 Most people purchase a mailbox and never give it a second thought. Indiana weather is hard on your mailbox unit so here are a few tips that will help you get the most out of your investment.
 Your metal mailbox isn't much different than your car? Washing your mailbox with Dawn dish soap and applying a coat of non-abrasive car wax will remove salt and debris. Otto's recommends you do this before and after winter.
Your cedar mailbox post expands and contracts when the weather changes.  Seal any large cracks with clear caulk and apply a fresh coat of paint will makes your post look like new and will protect it from rot. Performing this maintenance every year will add years to the life of your post.
Most wooden mailbox posts rot below ground. Checking the stability of your post at ground level will alert you to any possible problems and allows you to make corrections. Resetting your leaning post with a lime/gravel mix will provide added stability.
Otto's Streetscape Solutions
​​Exclusive Provider for Mailbox & Post
2​449 E Main St.
Greenwood IN 46143
(317) 886-4400 Phone
www.ostreetscape.com
Otto's offers 2 services along with replacement
Post Maintenance – Otto's will caulk large cracks and apply a coat of paint. Please keep in mind that the weather plays a factor. Your post must be dry and the temperature must be above 40ºF.
Post Reset – Otto's will check the stability of your leaning post and reset in a lime/gravel mix (as long as there is no visible rot at ground level).